AppCentral Application Portal
For consumers submitting applications.
Highly consumer friendly.
Consumer rebate applications, pre-qualification forms, sign-ups, loan applications, etc.
Attractive homepage with links to program application status lookup, support, and a downloadable promotional piece.
Step-by-step wizard-based application forms.
Drop-zone for required evidence documentation.
Unlimited promotions.
Optional secured version for requiring registrations and login.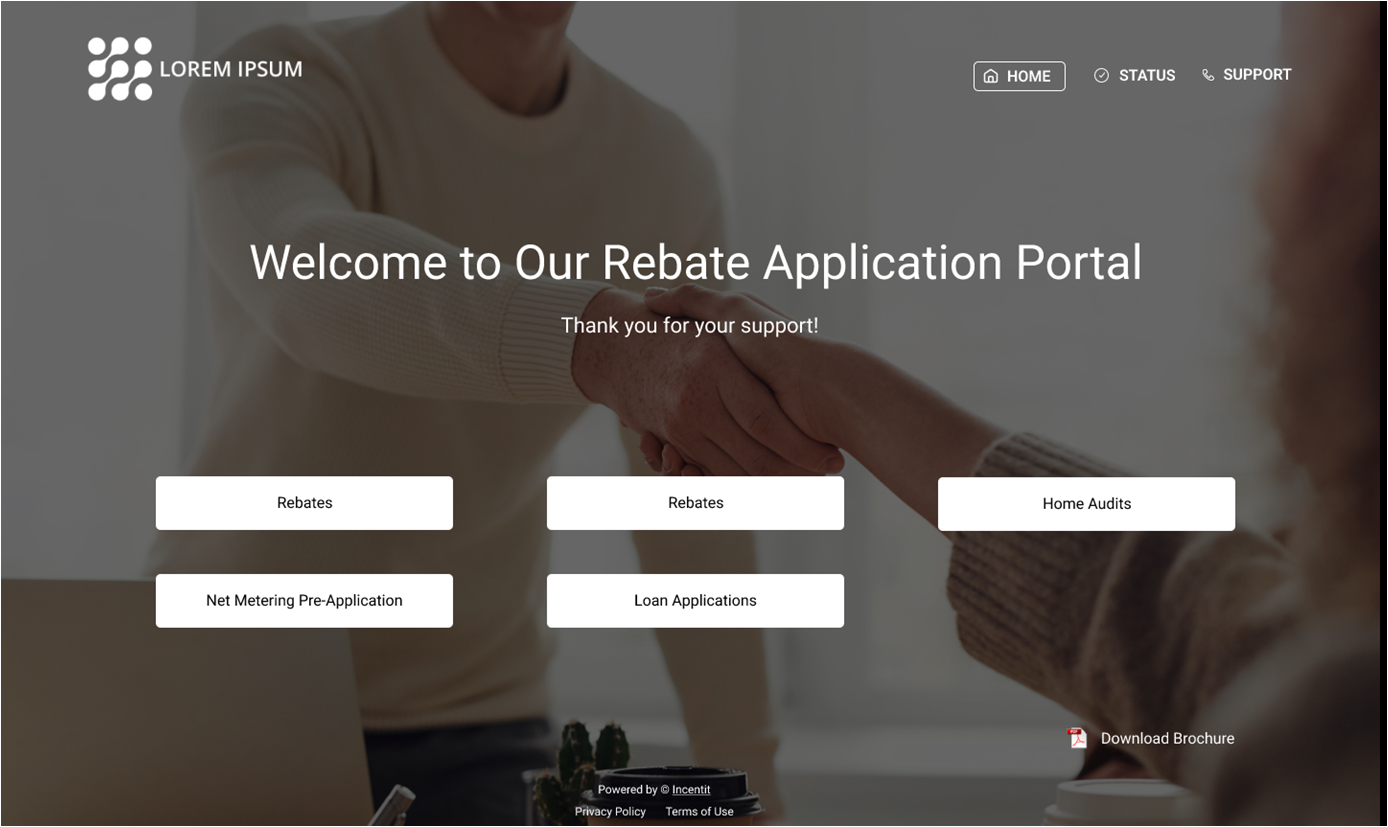 X