Automating Spiffs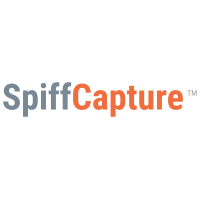 Posted On: November 6, 2023
Many manufacturers and wholesalers offer spiffs to sales representatives that work for their customers. The purpose of these spiffs are to reward loyalty for promoting their brands or to incentivize a change in the sales mix. Spiff programs are typically high volume and low value, so program sponsors must keep their program administration costs low.
Our mobile app SpiffCapture automates the validation and acceptance of spiffs. When a sales rep requests a spiff payment, we match that request up to a shipment that was delivered to the dealer that rep works for. The matching is accomplished through unique identifiers such as model number and serial number or SKU and invoice number. The app associates the sales rep with the dealer to ensure they are eligible to earn a matched spiff for shipments made to that dealer. A teaming concept allows the sales rep to matched to multiple branch locations should that apply.
SpiffCapture is available in both iOS and Android as a private listing in the Apple App and Google Play stores.
We also offer white labeling for clients that desire their own branded app and listing with the stores.
Related Blogs